3M Window Film: The Clear Choice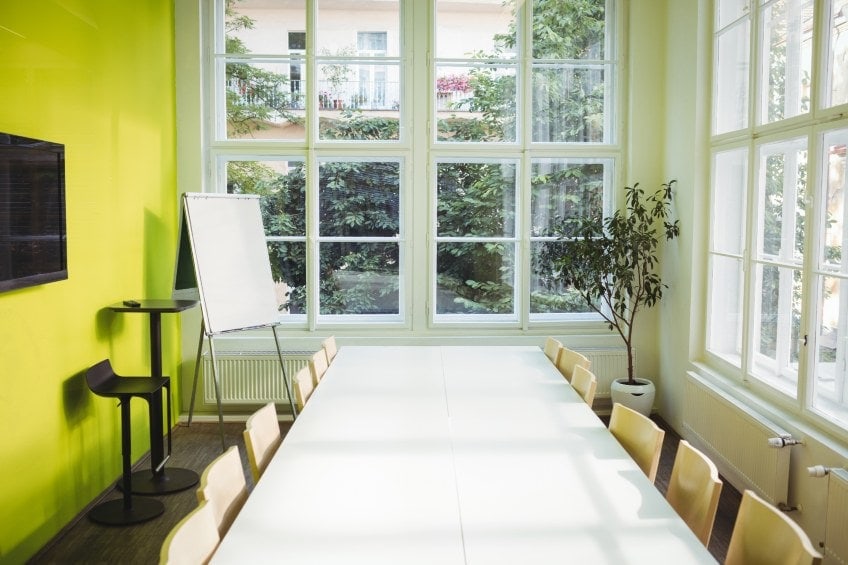 The ideal atmosphere for homes and offices often includes expansive windows offering natural light and sweeping views of surroundings. However, spaces that boast these impressive architectural features likely experience uncomfortable temperatures, high energy bills, and faded furnishings and floorings. As a result, home and business owners often turn to window film as a solution. When it comes time to decide on the ideal window film, one name rings tried and true: 3M.
What Sets 3M Window Film Apart from the Rest?
The Brand: A Company Committed to Greatness
For over 115 years, 3M has paved the way in innovation and technology through commitment and persistence. What started as a small-scale mining venture in Minnesota in 1902 became a well-known name that consistently appears on the Fortune 500 list. More than 60,000 3M products are now used in homes, schools, hospitals, and more. One-third of their sales come from products invented within the past 5 years, displaying their dedication to constant innovation. With operations in 70 countries and sales in 200, 3M Company is able to consistently set the standard and exceed expectations through their top-of-the-line products.
The Materials: High-Quality & Innovative
A well-known brand doesn't achieve its status without superior products and services. 3M has achieved the highest quality rating of manufacturing, ISO 9002:1994, illustrating the company's commitment to producing and manufacturing the best of the best. In fact, 3M manufactures its own polyester, as well as the nano-technology microlayer and color-stable technology found in many of its window films. As a leader in adhesive technology, 3M is to utilize its expertise in this realm to create fast-drying, long-lasting adhesive on its window films. 3M's expertise in sandpaper has allowed it to become well-versed in abrasion-resistant coatings, making its window film incredibly durable. As a result, 3M believes in the quality of its window film products so strongly it offers the most comprehensive warranties in the industry.
The Benefits: Cost-Effective, High-Performance Window Films
A well-established brand and high-quality materials result in top-of-the-line window film. In fact, 3M owns the original window film patent! Utilizing nano-technology paired with years of research and development, 3M has created window films with various applications ranging from sun control and insulating window films to decorative and security window films.
Enhanced UV Protection
3M Window Film excels at providing protection against the sun's ultraviolet (UV) light, blocking up to 99% of harmful UV rays while still allowing natural light to enter your space. This level of protection increases the lifespan of your floorings and furnishings, while also protecting occupants' skin from UV damage.
Improved Energy Efficiency
Another notable feature of 3M Window Film is its ability to improve the energy efficiency of a space. By blocking heat in the hot summer months and improving insulation in the winter, Low-E window films such as 3M Thinsulate Insulating Window Film can make a single-pane window perform similarly to a double pane, and a double pane similarly to a triple. 3M Window Films can help boost the comfort of occupants while improving the energy efficiency of a space, and as a result, potentially lower energy bills. 
Increased Safety & Security
Through 3M's micro-layered technology, 3M Safety and Security Window Film can enhance the protection of a space, acting as a paper-thin shield to secure glass windows and doors. Specifically created to stretch rather than tear, if a window is broken, 3M Safety and Security Window Film helps to hold the broken glass in place to prevent damage and injury from flying shards. 
Easy Application & Maintenance
From start to finish, the installation of 3M Window Film is simple. 3M identifies qualified local installation companies as authorized dealers, meaning they are factory trained and certified to provide clients with the level of service and professionalism they deserve when searching for the perfect 3M window film solution. The installation process is seamless and less disruptive than other potential upgrades with similar benefits, allowing for shorter downtime of business operations. Once 3M Window Film is installed by a professional, the product is maintenance-free, easily cleaned, and backed by a generous 3M warranty.
A notable company, driven by continuous improvement through research and development, 3M creates high-quality window films that consistently exceed the needs and expectations of businesses and homeowners. When looking for a solution to high energy bills, uncomfortable indoor temperatures, improved safety measures, and more, 3M Window Film is a reliable, trustworthy investment.
Energy Products Distribution (EPD) offers a tremendous breadth of 3M window film solutions and architectural finishes to architects, property managers, schools, energy service companies, and more. From improved energy efficiency and enhanced aesthetics to increased safety and security, EPD provides a product to meet the needs of your space. Contact us at 410-834-0936 to learn more about the benefits of window film.